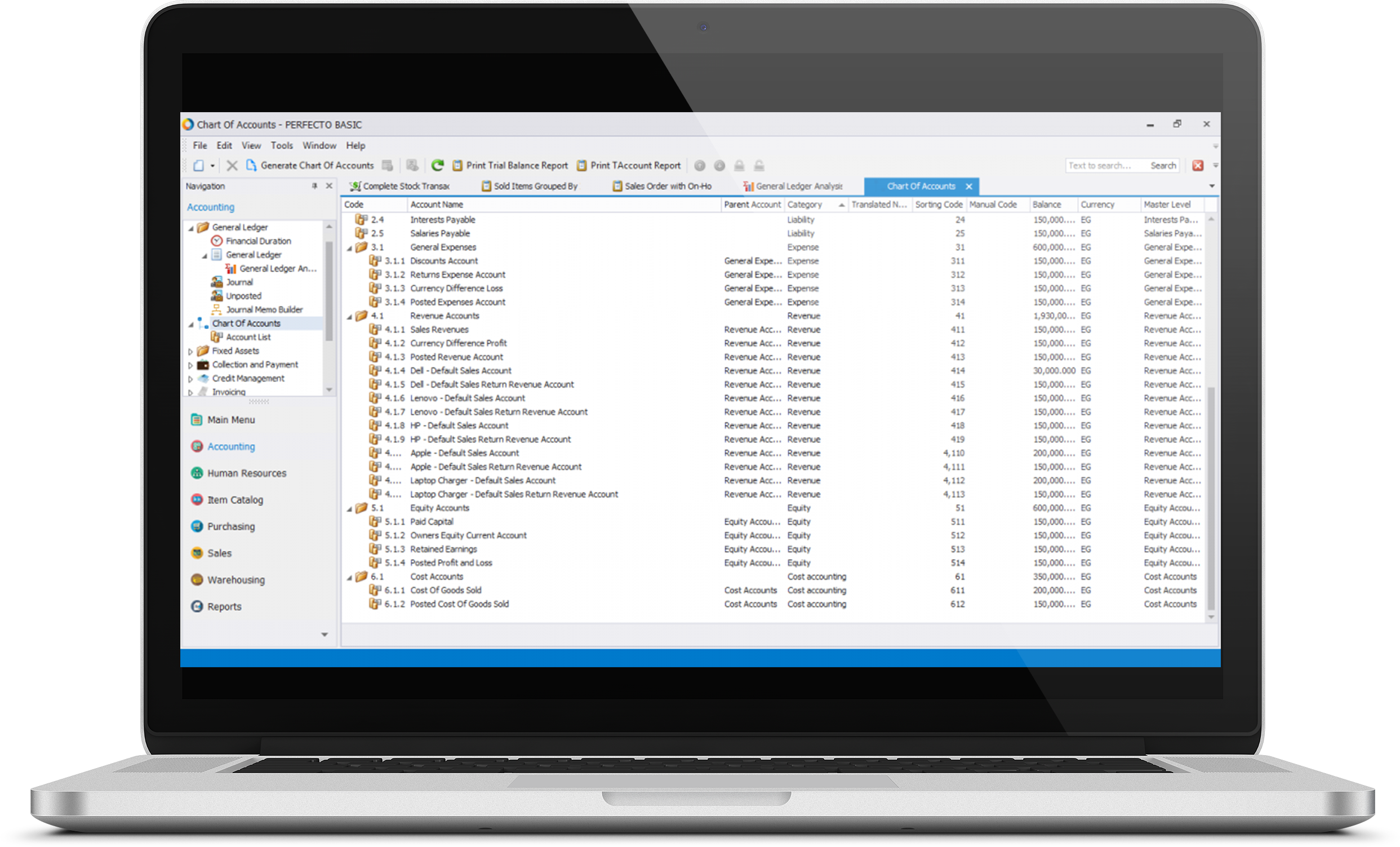 Crafted for your own success.
Credit / Debit Memos
Cash Vouchers
Notes Receivable
Bank Transfers
Customer Advanced Statements
The COA is a financial organizational tool that provides a complete listing of every account in the general ledger of a company, broken down into subcategories
Assets
Liabilities
Equity
Expenses
Revenues
Cost of Goods Sold (COGS)
Other Creditors
Other Debitors
Multi Currency Sub-levels

Account Currency is independent from the Master Level . In other words, Account Balance and Exchanged Balance are maintained and consolidated to upper levels.
Subsidiaries and Multiple Companies
Generate Different Chart Of Accounts per Companies / Subsidiaries and COA Consolidation will do the magic